ABOUT US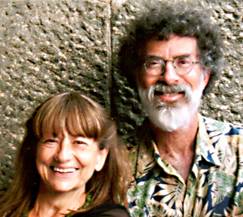 This work has been our companion for over 20 years. It has helped us make extraordinary discoveries and provided a rewarding way of working together. It made our lives more easy, more rich, more clear and kept us on this road–no matter where it went.
We have both come a long way–separately and together–having traveled the world; having learned from wise women and men; having lived in India for years (Sneh also in the USA and Italy in the spiritual communes of our Indian master, Osho); and having met other unique spiritual masters: Punja-ji and Sufi-Baba. And certainly having met other masters without ever recognizing them.
Good movies and murder-mystery books are hidden masters to us as well, and, always, life itself–especially and mostly everyday life. After all, our 28 years as a couple have proven to be a strong and powerful "medicine" about love and about how to succeed in the face of the seeming impossible.
Meeting Bert Hellinger and being introduced to the work that he developed–family constellations, movements of the soul and of the spirit–gave us a tool for sharing what we treasure. At the same time, it provided an exquisite opportunity to work side-by-side, as the couple that we are. Together, and yet independently, to do our work each in our own way.
And we are not alone in taking this path, but share it with many: dear friends, colleagues, trainees from many lands of this Earth. We share it with all for whom, at this moment, it is the right direction.
---
About Sneh
Born in Freiburg, Germany in 1947
Constellation trainer (DGfS) and presenter at conferences world-wide; organizer of international conferences in constellation work. Author of articles; Co-author "Derselbe Wind lässt viele Drachen steigen" ("The Same Wind Makes Many Kites Fly"), Carl-Auer-Systeme Verlag, and "Returning to Membership in Earth Community- Systemic Constellations with Nature" Stream of Experience Production, Colorado.
Bachelor of Arts in painting and art history; 7 years teaching and counseling in high school.
Trained in:
Gestalt; Psychodrama; NLP and Erickson-Hypnosis (Dilts, Michaels and others); "Deep Psychology" with Hunter Beaumont; Somatic Experiencing (Peter Levine, Steve Hoskinson, Raja Selvam).
Other relevant learning situations:
Theater; counseling in prison; many years of learning about meditation in India; 3 years of living and working in a spiritual therapy retreat in Tuscany, Italy; doing constellation work and training on invitation of the Confederated Tribes of Colville, Washington (State); while living on Maui, Hawaii, learning about Hawaiian culture and spirituality.
Current interest: systemic constellations about chaos, love and fear, and our connection to spirit, to soul
The learning never stops.
After most of my beliefs in whom I thought I was, or have to be, have seemingly abandoned me, I find myself at an interesting crossroads–where no matter which way I will turn, I am led to where I have to be. Because this much I have learned and partly understood: I cannot lose my path and therefore miss my life–because I cannot ever miss my soul's agenda. Each step I do or don't make; each task I accept or refuse; each feeling I cherish or banish is part of what I came here for: an ongoing, deep research into what it means to be a human being.
And should you stand at your crossroads these days–questioning who you are or why you are–then, if you wish, together we can walk a piece of the road for any length of time; because I have found some most exquisite places I want to share–from where one can catch a glimpse of the mystery of our lives, and can find hidden beauty in all things.
I am sure the beauty cannot escape anyone.
---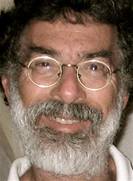 About Fredric
Born 1944 in New York City (Brooklyn, to be exact).
Seminar and conference organizer.
Many years living in India, in the Ashram of the mystic, Osho, in Bombay and Pune and 5 years in the commune in Oregon ("the Ranch"). Lives since 1987 in Freiburg, Germany (and speaks exactly 3 words of German); organizer of seminars and trainings for 15 Years.
For me, the work that I am doing has proven to be a blessing. Working with my wonderful wife, organizing, talking to people, making sure that all that is needed is taken care of… It feels like preparing the ground for the crops to spring up. Prior to doing this, I worked as a gardener. I knew that my days - as a gardener - were numbered when my boss, in late November, gave me some trimmed rose plants to put in the earth for spring flowering. I planted them upside-down. So when I meet the workshop participants after the day, or at the end of the group, and see their smiles, I feel rewarded - as a gardener would when the tomatoes look all ripe and juicy and happy. So, boss - I'm still a gardener. And a better one than ever: I have NEVER planted a workshop participant upside-down. And I know what I like: to see the group members ripe and juicy and happy. And to feel that I have contributed - in my way - to that.